Hyundai Brake Services In Wichita Falls, TX
Stay safe on the road and enjoy the best stopping power with our brake system services at Foundation Hyundai of Wichita Falls. Our team of factory-trained technicians can provide the pro-level brake care that you want for your Hyundai. Be sure to visit us today if you are located in the Wichita Falls, Pleasant Valley, Lakeside City, Dean, Jolly, and Sheppard AFB, TX region.
Brake Services
Your brakes play a critical role in your safety. Quite simply, you don't want to take chances when it comes to your brakes. Our service center offers a wide range of brake services. For instance, we provide a fast brake pad replacement service to ensure that your vehicle has true stopping power. We also offer brake rotor resurfacing to help reduce vibration during driving. To maintain the hydraulic pressure of your braking system, we also offer our brake fluid exchange service. Finally, we can provide a complete brake inspection service. All work is performed up to Hyundai-certified standards by our team of factory-trained technicians.
Brake Fluid Exchange - Brake fluid transfers and amplifies the force of your foot on the brakes to the calipers; as a hygroscopic fluid, it will absorb moisture and eventually need to be replaced as it becomes less effective.
Brake Pad Replacement - The brake pads consist of a metal backing and a softer brake lining that is designed to wear down; when this lining gets thin, it's time to have your brake pads replaced.
Learn More
Rotor Resurfacing or Replacement - The brake rotors may become glazed or warped well before they wear out; we can resurface the rotors, smoothing their surface to help you avoid paying for entirely new parts before it's necessary.
Caliper Service - The brake calipers squeeze together to push the brake pads against the brake rotors, and they will regularly need to be cleaned, lubricated, and inspected to ensure that they are providing the necessary precision.
Hyundai OEM Brake Parts Available
The right brake parts make all the difference, so we offer genuine Hyundai OEM brake pads. These parts are designed and manufactured by Hyundai and include a lifetime guarantee to give you the peace of mind that you deserve. Rely on our service center team to always offer you the highest quality replacement brake parts.
Signs That Your Vehicle Needs Brake Services
Don't take chances with your vehicle's braking system. Be sure to know when you need to take your car, truck, or SUV in for brake service. If it is taking longer to come to a complete stop, you may have braking issues. Other signs to look out for include a spongy brake pedal feel, a grinding sound coming from the brakes, and an illuminated ABS light.
Our Hyundai Dealership Amenities
We want to make you feel right at home during your visit. Feel free to relax in our comfortable waiting room and watch your favorite shows on our flat-screen TVs. If you want to enjoy a snack or a drink while you are here, we have plenty of tasty options at our vending machines. Finally, you can catch up on current events and trending topics with our selection of newspapers and magazines.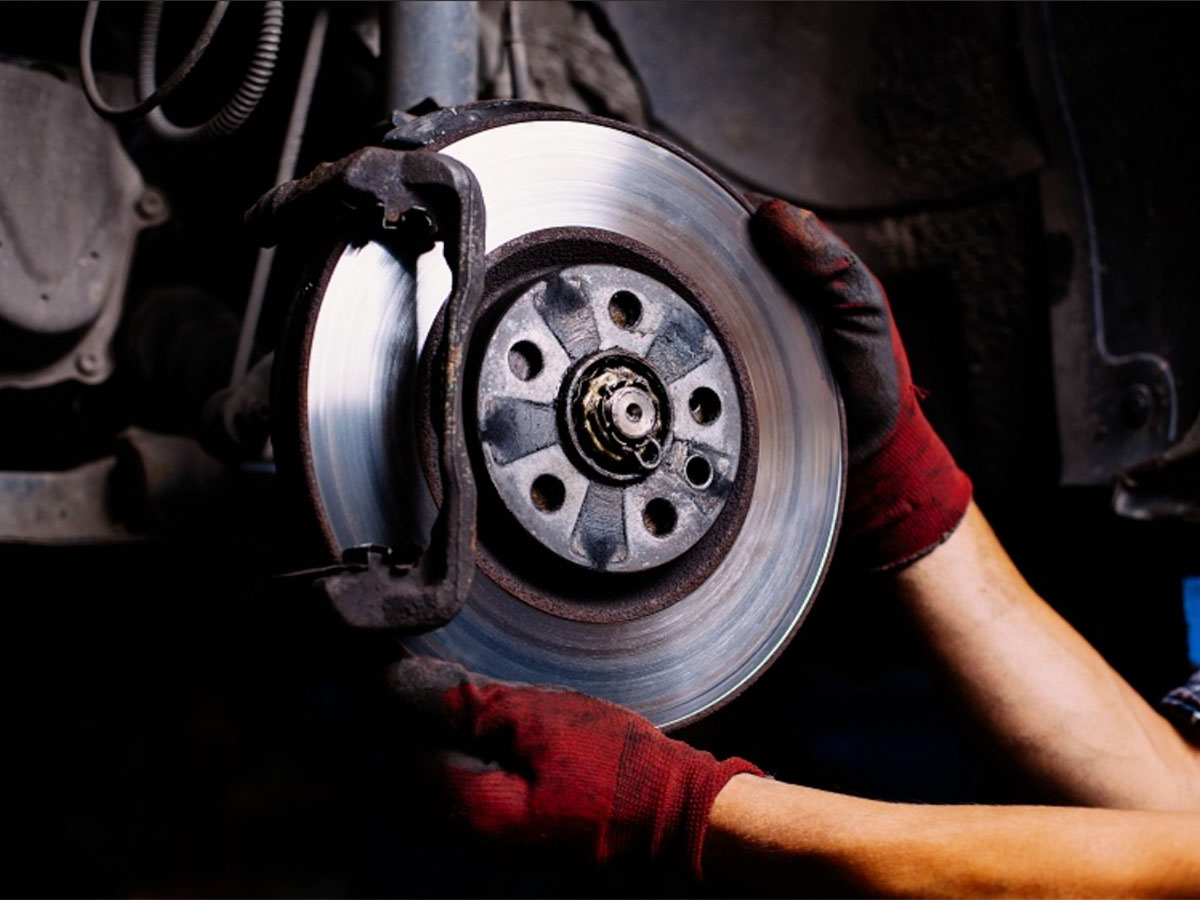 Hyundai Brake Services In Wichita Falls, TX
Choose Foundation Hyundai of Wichita Falls for Hyundai-certified brake system service in the Wichita Falls, TX area. You can book your appointment online or by phone. Don't wait! Your vehicle's braking system is vital for road safety and performance. Be sure to schedule your service today. We look forward to being your trusted Hyundai service center of choice.